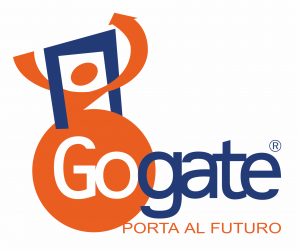 Gogate is a SME based in Pisa (Italy) with wide esperience in the fields of technological innovation, software development, multimedia communication, web-design, international cooperation and project management.
Gogate was partner in several national and local projects for culture, education, tutoring and training, e-learning, ICT development, communication services, and web design.
The project "La Casa di Pinocchio" created a multipurpose space in which marginalized minors in Bangkok are welcomed, assisted and educated on both the scholastic and professional levels.
In the field of cultural heritage, Gogate was partner of the Eagle Project in the role of Technology provider and responsible for the upgrade of the Portal.
Gogate personnel also participated in activities of: UNCHARTED Project, ROCK Project, 50s in Europe Kaleidoscope and WeAre#EuropeForCulture.
Moreover Gogate promots commerce and business in EU and extra-EU countries through participation in international projects and the development of partnerships and joint-ventures among companies; from the 2008 it is the representative of the Board of Investment of Thailand, an institution of the Thailand Ministry of Industry for the development of international investments.
Website: https://www.gogate.it/
Facebook: https://www.facebook.com/Gogate-srl-193308974014368/
Twitter: https://twitter.com/GOGATESRL