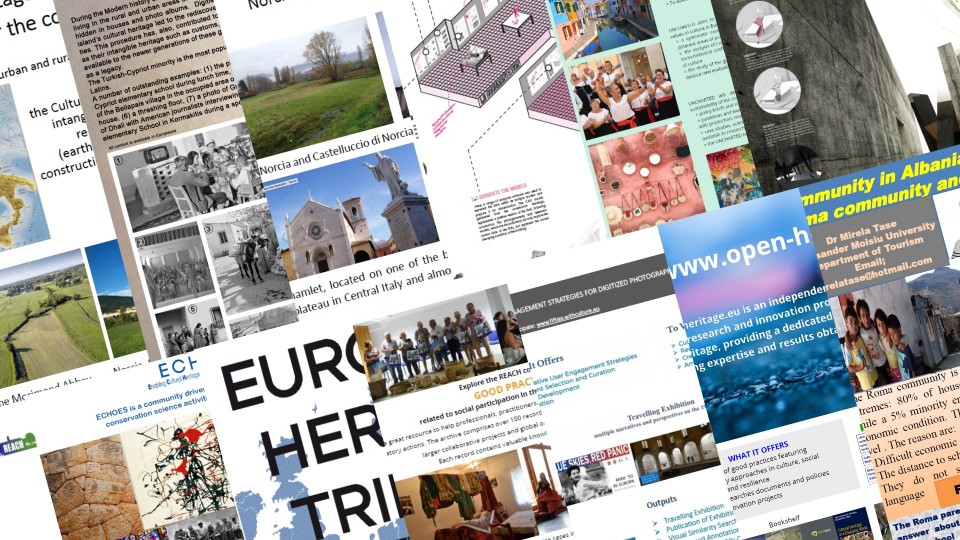 Designing Participation for Cultural Heritage
The digital gallery from the REACH community collects contributions from innovative and interesting Cultural Heritage projects that involve resilient communities and social participation from all over Europe.
The Call will be kept alive until October 2020. You are invited to join it and present your achievements for improving a participative and resilient cultural heritage milieu.
Topics:
Posters and videos are available in the digital gallery accessible at the following links: