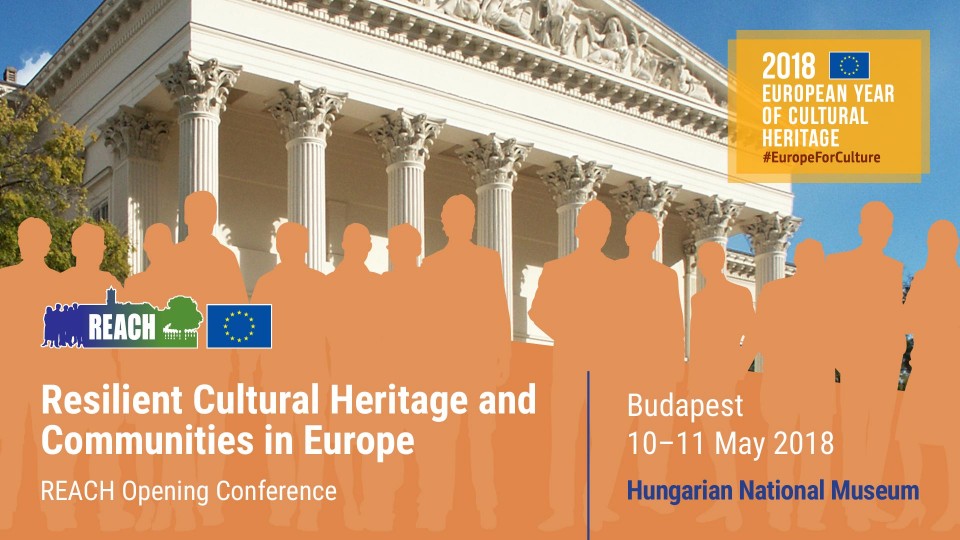 Thank you for your interest in the conference!
We published the presentations delivered at the conference on the conference programme webpage.
You can download here the Conference booklet, and visit the digital gallery here.
The two Budapest Conference Manifestos are available at the links:
Read the report of the event here.
This international conference took place in Budapest today on 10-11 May 2018, hosted at the Hungarian National Museum.
The event was organised under the coordination of Eötvös Loránd University.
The conference
announced the start of the new REACH social platform,
presented its research themes and their theoretical framework,
illustrated the mechanisms of participation,
and gathered requirements, needs, and expectations from the users.
Successful examples of participatory processes coming from other initiatives, in the world, were presented and discussed, with contributions from keynote speakers.
Contribution by EC representatives was delivered with information about the progresses and new topics of the future FP9 Programme.
Parallel to the conference, a Europeana Collection Day was organized in collaboration with the Europeana Migration project.