We are still looking for posters and videos, click here to participate!
Click here to download the Position Paper submitted to the EC
Click here to download the Joint Statement
Projekt REACH podporuje zapojení lidí do oblasti kultury a kulturního dědictví (KD) za účelem posílení kreativity a inovace. Umožňuje tak čelit ohromným a rychlým změnám, ke kterým dochází v Evropě i mimo ni.
REACH poskytuje sociální platformu, což je udržitelný prostor pro setkávání, diskusi a spolupráci mezi aktéry zúčastněnými v oblasti kultury a KD. Zahrnuje cestovní ruch, vzdělávání, kreativní průmysl, profesionály z oblasti KD, akademické odborníky, umělce, odborníky z archivů a galerií, zájmové skupiny zastupující neprofesionály, místní spolky a sdružení, veřejnou správu a zastupitelské orgány.
Úkolem projektu je dát kultuře a KD zásadnější význam, dokonce až roli hybatele změny, v rovině hospodářství, místních společenství a lokalit. REACH přijímá integrovaný model odolného prostředí evropského KD pomocí dvoustupňového procesu:
vypracování návrhu participativních modelů na základě osvojení teorie odolnosti (resilience) evropského KD;
a uplatňování těchto modelů prostřednictvím řady tematických pilotních projektů, za účelem vyvinutí rámcového modelu udržitelnosti v sociální, ekonomické a ekologické oblasti, integrovaného na evropské úrovni.
Sociální platforma REACH je financována Evropskou komisí v období listopad 2017 – prosinec 2020.
Na památku naší kolegyně a přítelkyně , Ludi Klusákové, významné historičky a profesorky Ústavu světových dějin Filozofické fakulty Univerzity Karlovy v Praze.
Novinky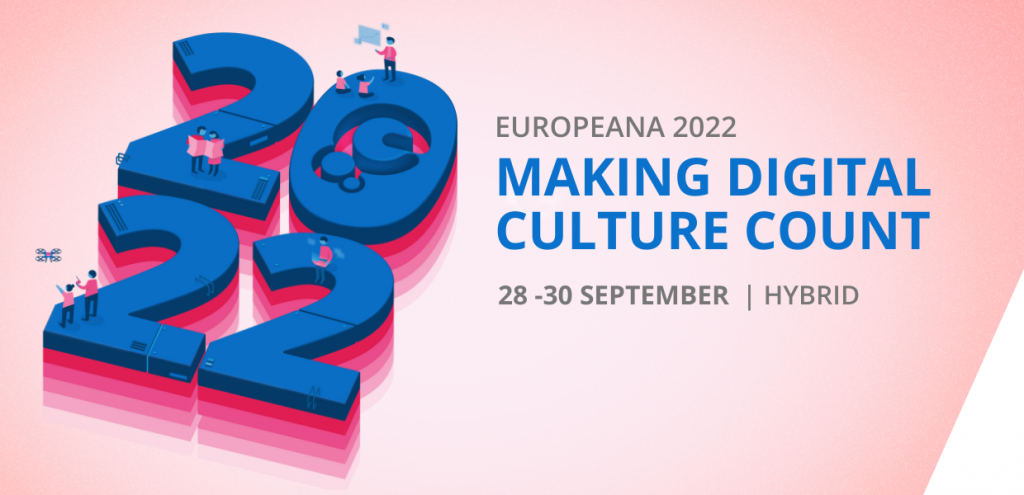 28-30 September 2022, hybrid conference
From 28 to 30 September the annual Europeana conference will take place in a hybrid format: online and on-site at the KB, National Library of the Netherlands in The Hague. It will be a three-day ev...
Open-Heritage.eu
Online platform about heritage research