Puoi ancora partecipare con i tuoi posters e video! Leggi qui e partecipa!
Il progetto REACH incoraggia le persone a partecipare alla ricerca nel campo del patrimonio culturale, al fine di promuovere la creatività e l'innovazione e per consentire ai cittadini di affrontare in maniera più consapevole gli immensi e rapidi cambiamenti in atto in Europa e nel mondo.
Dare alla cultura e al patrimonio culturale un ruolo più grande, più rilevante e persino trasformativo nell'economia, nelle comunità e nei territori, attraverso la partecipazione di professionisti e cittadini: questa è la sfida di REACH.
Il progetto REACH si propone di fornire una piattaforma sociale, uno spazio sostenibile per l'incontro, la discussione e la collaborazione tra le parti interessate nel campo della cultura e del patrimonio culturale, oltre che nei settori del turismo, dell'istruzione e delle imprese. La piattaforma REACH si rivolge alle industrie creative, i professionisti del patrimonio culturale, gli esperti accademici, i professionisti delle arti, i professionisti degli archivi e delle gallerie, i responsabili politici, le associazioni e i gruppi di interesse locali.
REACH adotta un modello integrato per contribuire allo sviluppo della resilienza del patrimonio culturale europeo, utilizzando un processo in due fasi:
sviluppo di modelli partecipativi, basati sulla comprensione a livello teorico dello stato e della capacità di resilienza del patrimonio culturale europeo;
sperimentazione di questi modelli attraverso una serie di progetti pilota tematici.
La piattaforma sociale REACH è un progetto finanziato dalla Unione Europea nell'ambito del programma Horizon 2020. Il progetto è partito a novembre 2017 e prosegue fino a dicembre 2020.
In memoria della nostra collega ed amica Luďa Klusáková, eminente storica e professoressa all'istituto World History, CUFA.
Ultime notizie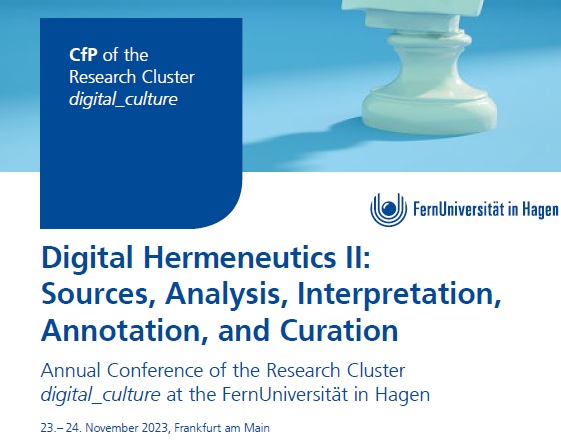 Hagen (Germany), 23 – 24 November 2023
Digitization has reached almost all areas of science and scholarship. And even in the cultural sciences and humanities, computers, databases and digital tools are increasingly important. Last year's ...
Open-Heritage.eu
Piattaforma online per la ricerca sul patrimonio
Join our mailing-list
Premi  qui per leggere la nostra nota sulla protezione dei dati.