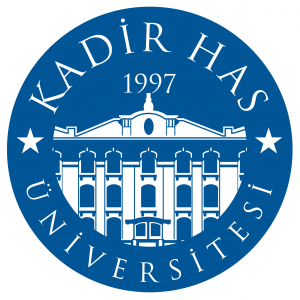 Kadir Has University, founded in 1997, is one of the leading mid-size universities in Turkey with 6000 undergraduate, 1000 Master's and PhD students were enrolled at twenty-five different departments in the faculties of Communications, Engineering and Natural Sciences, Economics, Administrative and Social Sciences, Management, Art and Design, Law, and Applied Sciences. At Kadir Has University, we believe in the importance of scientific and technical research and dissemination of knowledge, in addition to education, to become an internationally competitive institution. To facilitate the realization of this vision, KHAS is making all efforts to increase its research potential and activities.
With an exceptional academic staff and a wide range of educational opportunities, as well as high levels of cooperation, interaction, and research capabilities coupled with strong international connections and a dedication to development, KHU attracts new researchers both from Europe and close region.
Web site: www. khas.edu.tr
Facebook: https://www.facebook.com/Khasedutr/
Twitter : @khas.edu.tr
Instagram : @khasedutr
KHAS Advertising Department consists of a unique academic group with extensive knowledge and expertise on advertising, marketing, intercultural communication, communication strategies related to minorities, urbanization, women in rural areas, consumption and consumer culture, gender and media, journalism, advertising strategy, creative insights, and alternative/new media. Our core competencies are generating information, designing education and transfer of knowledge, and we are a reliable partner for large EU Project development and implementation, and a focused team with excellent organizational skills as well as significant academic and institutional experience.
Web site: http://www.khas.edu.tr/en/273
Facebook: https://www.facebook.com/KhasReklamcilikBolumu
Twitter : @hasparagas
Instagram : @hasparagas