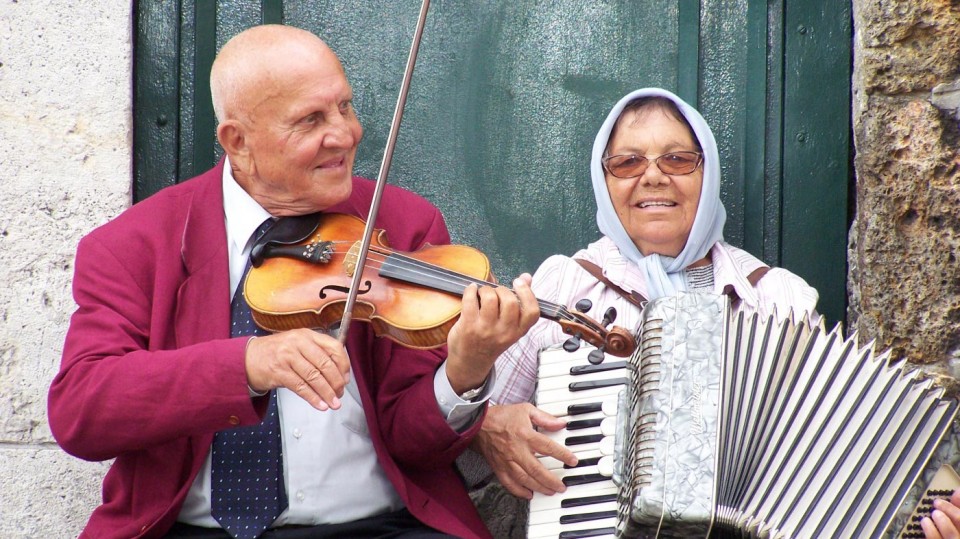 Hungary
Task Leader: ELTE (HU)
This pilot is focused on marginalised minorities and aims to show how the institutionalisation of their (re)appropriated Cultural Heritage (CH) can result in the economic and social revival of their communities.
Roma Culture will be the main topic of this pilot. The engagement toward the establishment of Roma minority heritage is an important step in order to reinforce social inclusion and to create more tolerant, diverse societies in Central Europe.
The social platform and related participatory practices will provide on one hand, the familiarisation and canonisation of a mostly ignored culture, and, on the other, reach out to the Roma community by rediscovering its own cultural history. By implementing new dimensions of CH in an area that has been mostly excluded from the national cultural canon, social platforms can open new possibilities to Hungarian Roma communities and offer a positive identity to a long-time stigmatised community.
Specific Activities
The pilot plans to:
make an extensive analysis of existing research literatures on Roma CH;
trace and contact Roma cultural institutions in Hungary, discuss and create a network that could strengthen and support independent initiatives (in mostly rural or urban deprived areas); 
create a website space (integrated with REACH's online portal) of Roma CH that will include: a bibliography on Roma CH, a visualised network of Roma cultural institutions and representations of CH in Hungary, a curated collection of best practices, successful realisations of Roma heritage institutions and Roma cultural performances.
Events
19 February 2020, Budapest (Hungary). An interview on the minority heritage pilot
Dr György Eszter interviewed by the E online magazine on the Roma Heritage case study. Read more here
14-18 October 2019, Budapest (Hungary). TEMA+ Non-academic Intensive Week.
This event, organized by ELTE in cooperation with CEU (Central European University) Cultural Heritage Department, offered an insight into the world of work related to Cultural Heritage. Read more here
21 May 2019, Pécs (Hungary). Intangible Roma cultural heritage in Hungary – Communities and participation.
The encounter took place at the Gandhi Secondary School located in Pécs and founded in 1992 by Roma intellectuals; it is the first secondary school in Europe devoted to preparing future Roma intellectuals committed to the cause of the Roma and the continuation of Roma language and culture. Read more here.
10 April 2019 Újpest, Budapest (Hungary). Interview with Mr. István Gábor Molnár (Roma Local History Collection)
Dr. György Eszter (ELTE) made an interview with István Gábor Molnár, president of Roma Minority Self-Government, Újpest; founder and director of the Roma Local History collection. (https://ujpestiroma.hu/)
12 February 2019, Budapest (Hungary). The Roma heritage of the 8th district (Josefstadt).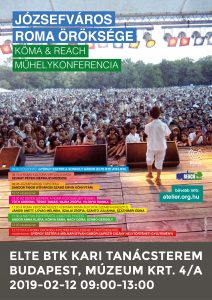 This conference was organized by ELTE together with CH Master students; the REACH partners and many local actors from the 8th district took part. The event was accompanied by a small photographic exhibition.
09 October 2018, Hodász (Hungary). Workshop "Preservation, re-use and management of Roma cultural Heritage".
The aim of this workshop was to discover what participatory tools and methods are available to preserve, re-interpret and manage the Hungarian Roma cultural heritage, also in order to sustain it for the younger generations. The encounter was hosted by Roma Country House that is not only undertaking an eminent role in preserving the Roma traditions but also in local community-building.
20 June 2018, Budapest (Hungary). Introductory meeting of Roma heritageproject of 8th district, Budapest.
ELTE University headed this first meeting aimed to launch the idea of a Roma local heritage collection in the 8th district of Budapest and to introduce potential actors to each other, outlining the first objectives related to the implementation of the minority heritage pilot.