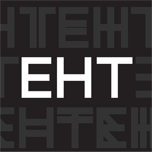 The European Heritage Tribune
is a free digital newsletter for European heritage professionals. It aims to build a lasting European network by sharing knowledge, connecting people within the cultural and creative sectors.
The European Heritage Tribune offers a concise overview of the most important heritage news, opinions and best practices. It collects and publishes articles from news outlets from all European countries. The newsletter shows you 'who is doing what' and 'what is happening where' and aims to be a valuable means for sharing experiences, knowledge, and promoting further pan-European collaboration.
The European Heritage Tribune is independent, non-profit and is sustained financially with the support of a host of partners and sponsors both private and public.